Online Medical Assistant Program
Our online medical assistant program will help you start your career journey in one of the best, most popular healthcare support jobs.
You'll always speak with a real human.
Our Career Advisors know their stuff. And they're super nice.
Exceptional Medical Assistant Training for an Exceptional Career
You want more than just a job. You want something that makes you feel alive—something that gives you a sense of purpose. You want relevant job experience that you can carry with you as you advance. You want to do work that helps others and benefits your community.
You want a career.
If you're wondering how to become a medical assistant, we'll give you what you need to have a real, meaningful impact.
With an emphasis on concrete skills training, CareerStep's approach is different from all the other online medical assistant certification programs you've seen. Because we empower entry-level professionals to take control and pave their own way on their career journey.
How? By prioritizing each Learner—putting their needs first—and enabling future medical assistants to train at home in whatever way works best for them.
Our online medical assistant program is developed by industry professionals with decades of on-the-job experience. A thorough, highly focused outline—packed with relevant content that's aligned specifically with the current job market—ensures that when you start hunting for jobs, you'll have the knowledge and skills that employers are looking for.
It thoroughly trains you on routine patient care, clinical office procedures, and the soft skills you'll need to stand out amongst your peers: communication skills, computer literacy skills, telephone skills, and so much more.
And because we know different people internalize information in different ways, the Medical Assistant program includes lots of rich, visual course materials. You'll learn intuitively through videos and images, training games, and highly interactive instructional simulations. The content is designed to help you absorb the information quickly in a way that improves overall knowledge retention.
It's entirely self-paced and 100% online, too. So you can train on your own terms.
But it's way more than just training.
Thanks to our vast network of partners, you'll get 100 hours worth of experience working in a clinical setting—fueling you with the knowledge to earn the Certified Clinical Medical Assistant (CCMA), Certified Medical Administrative Assistant (CMAA), Certified Phlebotomy Technician (CPT), and Certified EKG Technician (CET) credentials. This is where you'll get definitive, real-world exposure and develop relationships with established professionals in the industry. Remember that clinical opportunities vary, and we work with a vast network of healthcare organizations to find a good fit. But we can't guarantee placement—or employment—in your area.
Sign up for our online medical assistant program today, and you could find the peace of mind, salary, and job satisfaction you've been looking for.
The Online Medical Assistant Program At-a-Glance
483 Online Training Hours | 100 Clinical Hours | 12 Months Full Access | CCMA, CMAA, CPT, CET, and CEHRS Certification Prep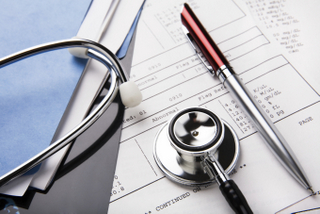 Medical Assistant Job Description
The healthcare industry moves fast, and medical assistants play a key role in keeping any facility running smoothly. They perform general patient care and handle routine administrative responsibilities—and their impact is undeniable. To be successful as a medical assistant, you need to be organized, adaptable, and empathic. If you've got the right training, and you're also nurturing by nature, then this might be the path you should follow.
Medical Assistant Program Details
Our 483-hour program is divided into 22 bite-sized individual courses and includes an additional 100-hour externship.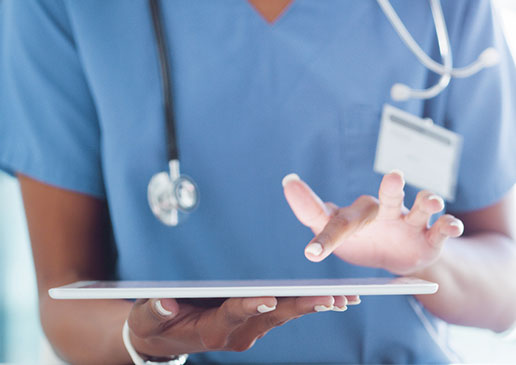 Our Happy Learners Say It Best
They are amazing. They helped me achieve my dream of becoming a medical assistant. With flexible hours, teachers always there to help, and most of all—opportunity. I couldn't have picked better (training) to achieve my goals.
CareerStep has made learning the most convenient it has ever been. Having to juggle being a military wife, I can sit down at any time and do my schooling at my own pace. Having the support to keep going due to positive outcomes has pushed me a lot. The resources provided are amazing and so helpful!
An amazing school. So helpful, flexible, and understanding. They are an amazing staff and school.
3 Reasons to Complete Your Medical Assistant Training With CareerStep
Train your way
You're in control here — move at your own pace, from your own home, on your own time. We won't hold you to strict deadlines and rigid schedules.
Get certified
Our career training provides the knowledge and certification prep materials you need to sit for the CCMA, CMAA, CPT, CET, and CEHRS certification exams.
Learn skills that matter
This program is extensive, but we won't be wasting your time by covering information that isn't relevant to the work you'll be doing on-the-job.
Ready to Dive In?
Sign up online now to start the Medical Assistant program.
By submitting this form, I agree that CareerStep may contact me regarding their programs and services via email, telephone, or text message to the email address and phone number provided, including the use of automated technology to any wireless numbers. I understand that this consent is not required to make a purchase. Message and data rates may apply.
What You'll Learn
Discover what it takes to get certification-ready with our online medical assistant program, and start looking for work sooner—with total confidence.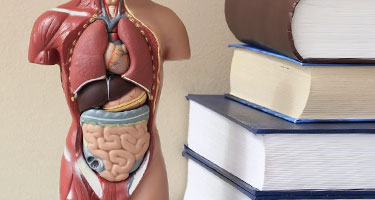 Body Basics
Get familiar with essential anatomy, foundational healthcare science, and medical terminology.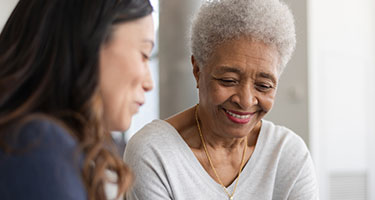 Patient Care
Learn how to obtain vital signs, take measurements, administer medications, and provide wound care.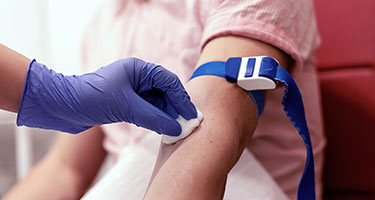 Medical Procedures
See how to perform phlebotomy and EKG monitoring, label and process specimens, and assist physicians with procedures.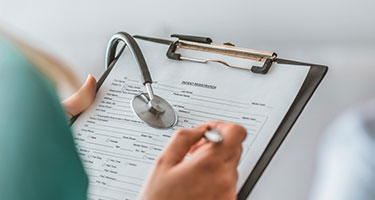 Office Administration
Understand medical-record management, insurance reimbursements, and how to successfully run patient waiting rooms.
Medical Assistant Certifications
CareerStep's online Medical Assistant training covers the knowledge and skills you need to successfully sit for industry-recognized certification. We want to support our learners in securing the certification that fits based on your career goals and current job requirements. Your training includes up to four different exam vouchers for the certifications listed below, as well as a certification prep package, relevant to your training—a significant value add of several hundred dollars.

Certified Clinical Medical Assistant (CCMA)
Prove your competence in patient care and as a critical member of a healthcare team with the CCMA from the National Healthcareer Association.

Certified Medical Administrative Assistant (CMAA)
Validate your expertise in healthcare administrative tasks with the CMAA from the National Healthcareer Association.

Certified Phlebotomy Technician (CPT)
Demonstrate your capability to do intravenous blood draws with the CPT from the National Healthcareer Association.

Certified EKG Technician (CET)
Prove your proficiency with EKGs, stress tests, and Holter monitoring with the CET from the National Healthcareer Association.

Certified Electronic Health Records Specialist (CEHRS)
Demonstrate you have the Electronic Health Record skills employers seek with the CEHRS from National Healthcareer Association.
Online Medical Assistant Program FAQs
Are clinical hours included in my training?
Clinical hours are an essential component of your training—particularly as you work towards certification and potential employment. They give you a chance to test your current skill level and put all your new knowledge to work in real-world settings. That's why we work with a vast network of healthcare organizations to provide these hands-on learning experiences. Please keep in mind that while clinical hours are included as part of your course, placement is based on a number of factors—including geography and availability—so we can't guarantee that you'll find placement in your area.
What will I do as a medical assistant?
A lot. You'll support doctors, nurses, and other health professionals in medical settings, performing both clinical and administrative tasks. In other words, you'll play a vital role in keeping healthcare facilities running smoothly. You'll be hands-on with everything from wound care, phlebotomy, and EKGs to greeting and scheduling patients, managing medical records, and processing health insurance payments.
How much do medical assistants make?
With a career as a certified medical assistant, your certified medical assistant salary will allow you to earn a great income with job security and plenty of upward mobility. Salaries vary by employer, location, and experience, but according to the Bureau of Labor Statistics, on average medical assistants earn $37,190 per year. The bottom and top ten percent earn nearly $29,070 to more than $48,170 respectively.* And, considering the nature of the industry, medical assistant jobs often include healthcare benefits.
What's the job market like?
Outstanding! In fact, healthcare is one of the fastest growing industries and employment opportunities are abundant. The Bureau of Labor Statistics estimates that the demand for medical assistants will increase 18% over the next 10 years.
Do I have to be certified to work?
Yes and no. While California, Connecticut, Montana, New Jersey, and Washington have certification requirements, most states don't require medical assistant certification. However, the U.S. Bureau of Labor Statistics reports that employers prefer to hire certified medical assistants.* Certification gives you a competitive advantage and maximizes your earning potential.
Choose your specialty and get certified.
Certified Clinical Medical Assistant (CCMA)
Certified Medical Administrative Assistant (CMAA)
Certified Phlebotomy Technician (CPT)*
Certified EKG Technician (CET)‡
‡Requires some additional hands-on work: 30 venipunctures + 10 capillary sticks for CPT; 10 EKGs on "real people" for CET.
Get Trained. Get Hired.
This program includes unparalleled training, career support, and coaching, along with certification prep materials and exam fees. It's a faster, cheaper alternative to traditional schooling.
$4,299 for full program access
$3,999.00 for eligible MyCAA and ACA learners
Or call now: 800-411-7073 >>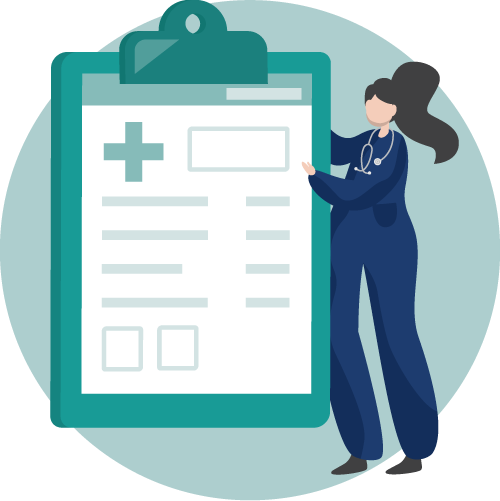 Need a Hand With the Fee? We Got Your Back.
Make Small, Easy Payments
We're flexible and totally committed to working with you to find affordable down and monthly payments.

Let the Government Pay Your Way
My Career Advancement Account (MyCAA) funds for military spouses are available right now and cover 100% of the cost of approved CareerStep courses.
Back to top